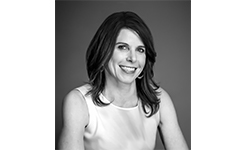 October 2020

Arden Karson, MRED+U Advisory Board member, recently launched her own firm, Karson & CO –– where she serves as Managing Principal. Arden has a diverse background in acquisitions, sales and marketing, asset management, leasing, development, and financing of commercial and residential properties in all asset types. Throughout her career, she served in executive and leadership roles at CBRE, Related Group, Lennar, Bank of America, and PWC. Ms. Karson is active with many industry organizations and has been acknowledged by the media as a Power Real Estate Leader and a Top Business Woman. 

Following three and a half years of serving as Senior Managing Director at CBRE and leading three South Florida CBRE offices (Miami, Fort Lauderdale, and Boca Raton), she decided it was time to launch her own firm. "I felt it was time to take my 25+ years of South Florida real estate experience and my national and global contacts, and put them to work to help build a real estate venture focused on South Florida", says Arden. "One of my goals for Karson & CO is to be at the top of the list when companies are looking to invest in commercial real estate in South Florida. As new capital enters the Miami market, my plan is for Karson & CO to facilitate those transactions while leveraging the contacts I have cultivated throughout my career", added Arden.

Arden enthusiastically enjoys being a mentor to young entrepreneurs. When asked, what she would recommend for aspiring graduate students who desire to immerse themselves in the real estate industry she replied, "get a real estate license, join a young professionals networking group, be persistent, prepared, have a story, and everything matters".