---
Did you know that a green roof can reduce the summertime energy use of a one-story building by up to 73%?  That green roofs can last up to four times as long as conventional roofs?   The insurance industry is beginning to grant discounts for green building elements, and some municipalities such as Chicago and NYC offer incentives and grants for installation.  Unlike container gardens, a green roof is a self-contained system that resembles a yard or a garden with the plants growing from the roof itself.  Used in Europe for decades, green roofs protect the original building structure from damage due to humans, the sun and cold. They consume CO2 and create oxygen.  According to one study cited in Stanford Magazine, if every rooftop in Detroit were green, the offset would equal carbon produced by 10,000 SUVs in a year.
In this course you will examine the latest developments in green roof and living wall design, installation, and maintenance.  Topics include the essential components, design and technology, various types of green roof systems, along with environmental benefits, history of green roofs, trends, incentives and current legislation.
Who should attend?
Architects, roofing contractors, engineers, real estate owners and developers, property managers, landscape designers, environmentalists, investors, regulators and real estate students.   
Course Prerequisites
None. 
Learning Objectives
Understanding various types of green roof and wall technology and their correlating uses and benefits.
Exploring historical applications and the innovators of green technology along with the expanding realm of government incentives for installation.
Discovering what kinds of jobs are associated with green roof technology and how to identify related career opportunities.
Instructor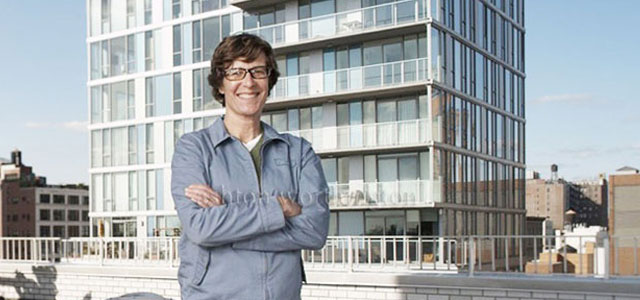 ---
Amy Norquist, Stanford '86, is the founder and CEO of Greensulate, a leader of integrated design, engineering, installation and maintenance of Green Roof Systems for the residential, commercial, and industrial markets, operating out of New York, San Francisco, Los Angeles and Florida.  Greensulate partners with architecture firms, conventional roofing contractors, engineers, real estate owners and developers, and facilities managers across the United States to design customized Green Roof Systems, manage their installation, and offer on-going maintenance services.
Amy has worked for over twenty years in environmental research and education. Prior to founding Greensulate in 2007, she spent three years as Deputy Director of the Beacon Institute for Rivers and Estuaries overseeing research and development efforts on green and sustainable building initiatives.  A guest lecturer at Columbia University, New York University Sustainability Working Group, and NYU's Schack Institute of Real Estate, Amy's awards include being a "Top 5 Start-Up" at the Opportunity Green Conference as well the winner of the 2010 Excellence in Design award from The Center for Environmental Innovation in Roofing.
Amy has been published in The Wall Street Journal, The New York Times, The Huffington Post, and The Living Architecture Monitor.  She was a featured innovator at The Innovation Economy Conference 2009 (sponsored by The Aspen Institute & Intel) and has been profiled in Inc. Magazine, The Wall Street Journal, The New York Times, Stanford Alumni Magazine, Domino, and Good, among other publications.  A certified GRP (Green Roof Professional) as designated by Green Roofs for Healthy Cities, Amy is dedicated to greening as many roofs as possible, nationwide.
Tuition
Course Tuition

| | |
| --- | --- |
| Private Sector | $ 300 |
| Group (3+ from same company) | $ 250 |
| Public Sector/Nonprofit | $ 150 |
| UM Alumni and Faculty, Non-UM Students* | $ 100 |
| UM Students* | $ 50 |
* Students, faculty and alumni must provide copy of ID or class registration.
Registration
Upcoming dates TBD
Location
University of Miami School of Architecture
1215 Dickinson Drive, Coral Gables, FL 33146
Rinker Classroom 
Parking Information 
You may park at one of the Yellow lots adjacent to the School of Architecture. Decals are not required this time of year.
Non-metered parking is free on weekends.
Please check meter for hours of operation. Do not park at an inoperative meter.  A citation may be issued to a vehicle parked at an inoperative meter).