City of Opa-Locka Workshop
May 20-24, 2013
OLCDC to co-host Citizen Input Workshop on Opa-locka's Revival 

The City of Opa-locka is going through a Revival, and the OLCDC and City of Opa-locka invite you to be a part of the changes that are happening in the City!
The OLCDC along with the University of Miami will be conducting a Citizen Input Workshop on Monday, May 20. At the workshop you will have an opportunity to discuss your ideas for improving the City and your neighborhood. Future plans for housing, commercial developments, and public spaces will also be discussed. Please join us for this exciting and informative workshop, as well as the Design Pin-Up & Review and a Final Presentation later in the week.

You are welcome to join us for all three events at the Historic Opa-locka Train Station at 490 Ali-baba Avenue, Opa-locka, FL 33054:

Citizens Input Workshop 
Monday, May 20, 2013
6:00-7:00 p.m. 

Architectural Design Pin-Up & Review
Tuesday, May 21, and Wednesday, May 22, 2013
4:30-6:00 p.m.

Final Public Presentation
Friday, May 24, 2013
6:00-7:00 p.m. 
Opa-Locka Community Development Corporation Retreat
March 14, 2013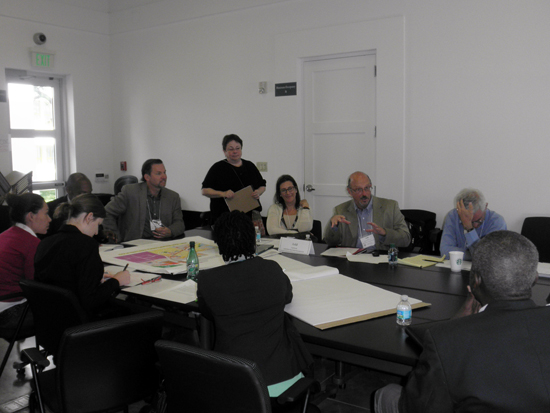 Opa-Locka in the News:
South Florida Business Journal: March 1, 2013
Google Earth data shows distressed areas miss out
http://www.bizjournals.com/southflorida/print-edition/2013/03/01/google-earth-data-shows-distressed.html

WLRN: June 21, 2013
Reinventing Opa-Locka
http://www.wlrn.org/post/reinventing-opa-locka