Little Santo Domingo
---
May 19-23, 2014
The University of Miami School of Architecture has assisted communities with planning, urban design and development projects through public workshops, design charrettes, studies and analyses for nearly three decades. In recent years this work has been elevated and broadened through the initiatives of the University of Miami's Office of Community and Civic Engagement.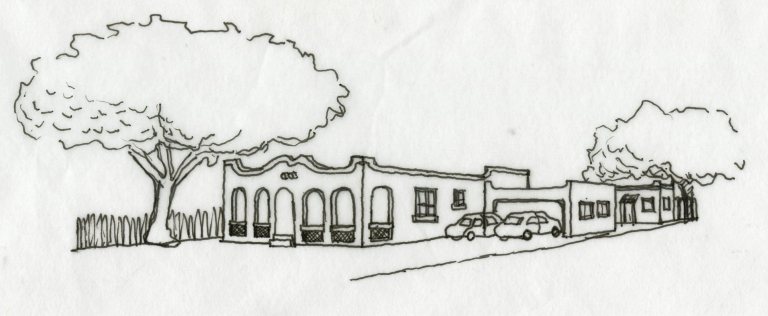 The School of Architecture's tradition of community outreach continues through the Capstone Workshop held in the Little Santo Domingo area of Allapattah from May 19-May 23.  The workshop assists communities with visioning, architecture, urban design strategies, feasibility studies and development scenarios. The workshop represents the "Capstone" experience for graduate students in the School's urban design and real estate development programs where they can apply the knowledge they have acquired throughout their studies, and involves a team of 25-30 students and faculty from architecture, real estate, and urban design programs.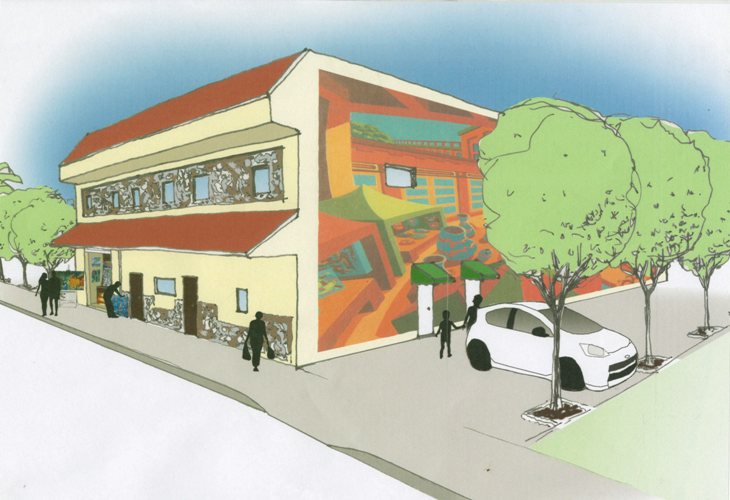 The Capstone Workshop is a design and development studio located in the neighborhood to facilitate "town hall" style community engagement and discussions between residents, business owners, and local stakeholders and the UM team. The 5-day workshop concluded with a final presentation of the work produced on Friday, May 23, at 6:30 p.m. The presentation was held at Mision de Nuestra Sra. de La Altagracia located at 1779 N. W. 28th Street Miami, FL 33142.
Allapattah is a historic area of Miami just north and west of the Civic Center, Marlins Stadium and Wynwood with a very diverse population, many residing in historic homes from the 1920s and '30s in tree-lined residential neighborhoods, Located just east of Wynwood, about five miles for the Miami international airport, surrounded by major highways and serviced by the Metrorail and Metrobus transit systems, and with an existing stock of underutilized industrial and commercial properties Allapattah is well positioned for re-investment and economic revitalization.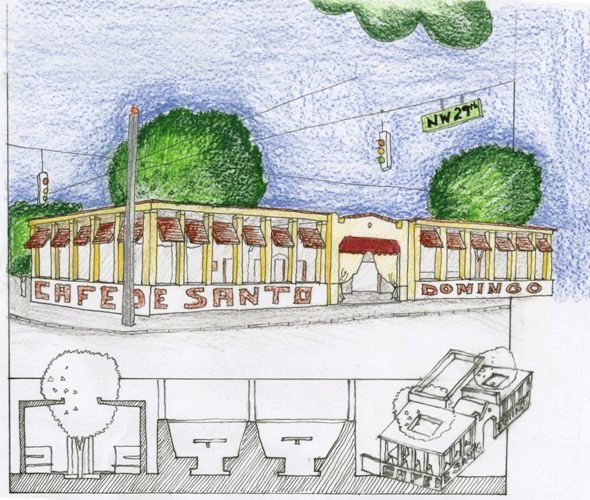 The workshop is building on a local initiative conceived by local residents and business owners, and supported by Commissioner Gort and the City of Miami Planning Department, to promote the Little Santo Domingo area as a distinctive neighborhood connected with the people and culture of Dominican ancestry who have made Allapattah their home for many years. The workshop will generate ideas for projects and strategies involving the arts, culture, business, parks and real estate development that could help residents, business and  property owners and investors, and elected officials realize the vision through their collective efforts.
On behalf of the University of Miami and the School of Architecture, the MRED+U program is donating a mural to the community at the end of the workshop as part of the public art effort to help realize the Little Santo Domingo vision. The mural is being created by community artist Ariel Cruz.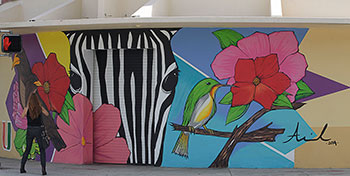 The School of Architecture's students, faculty and alumni and the University of Miami Office Of Community and Civic Engagement continue to expand and build on the school's outreach programs in support of community initiatives throughout South Florida, the Caribbean and beyond.

Citizens Input Workshop 
Monday, May 19, 2014
6:30-7:30 p.m. 
Juan Pablo Duarte Park
2800 NW 17 Avenue, Miami, FL 33142 

Architectural Design Pin-Up & Review
Tuesday, May 20, and Wednesday, May 21, 2014
4:30-6:00 p.m.
La Altagracia
1779 NW 28th St., Miami, FL, 33142

Final Public Presentation
Friday, May 23, 2014
6:30-7:30 p.m.
1779 NW 28th St., Miami, FL, 33142  


Media
http://www.miamiherald.com/2014/08/03/4269875/miamis-allapattah-area-gets-a.html